Australia is country where things are always dynamic, above expectation and the essence of multicultural is something remarkable and cannot be seen anywhere else. So much so, there are different people in Australia other than Australian and they are pretty much satisfied with the aura of Australia. Now only the metropolis but also, the rural life of Australia is quite happening; people from around the world visit Australia to enjoy the magnificent natural sceneries. Talking about Australia brings us to the topic of a wonderful Barossa valley. Yes! The famous Barossa valley is in Australia and has been considered as one of the most important hub for the production of wine. This valley has always played a vital role in the production of wine near South Area of the Australia.
Not the only but the biggest producer of wine in Australia: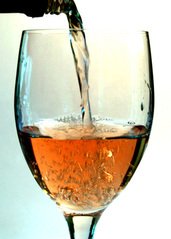 This Barossa valley of Australia is something really kind of a blessing for Australia as, bread and butter of this valley is to export wine. Although other items such as: honey, olive oil, fruits and other blessings of nature. Being the largest exporter of fine wine produced in Australia, what makes this valley even more valuable is the source of production that is, directly from the ingredient available in the Barossa Valley. To elaborate it a bit better, Barossa requires no assistance in terms of production from any other state, government of Australia or anywhere else. They can produce wine for the enormous export of Australia independently, which can add dollars to Australian economy. Initially this valley was famous due to the deaths of some famous warriors but now, due to the massive export of wine which is also called (Natural wine).
Types of wine produced and exported from Barossa Valley:
There are certainly different types of wines which are being sold, produced and exported from Barossa valley of Australia. To mention few prominent names this valley is known for its red wine, especially and almost solely for Shiraz, which has also been labeled as the most famous wine of Australia. Moreover, the root source of producing a nice variety is the different types of grapes of this valley, from which they have invented mesmerizing tastes of wines for example: Sauvignon, Grenache, Semillon and so many more. To elaborate further, Chardonnay, Riesling, Pinot Grigio, Pinot Noir and so many more which cannot be defined in such a short span of time. All in all Barossa valley is and will always be considered as a heart of Australia because wine is considered as the symbol of romance all over the world and Barossa Valley is the largest producer of this romantic drink.
To experience wine tasting in Barossa Valley, just look for tour in https://tastethebarossa.com.au/